PAUL OSBORN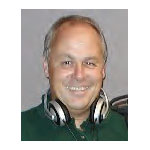 Paul has been with the station since 2002 but says it has been an ambition to be involved in radio since he was a teenager. He presents 'The Style File' – a weekly look at different styles of music ranging from the big bands to the boy bands – and is a regular on our evening schedule.
Paul's 'day job' is in business development and his interests include playing guitar, listening to music and watching Harlequins Rugby Club.
JOIN US!
We welcome applications for membership of Radio Redhill from people who are prepared to make a regular commitment of their time to further the aims of hospital broadcasting, i.e to benefit the patients and staff of the East Surrey Hospital in Redhill.