CATHERINE REALI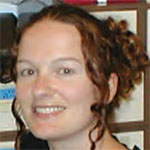 Catherine has been a member since 1990. Over the years, she has been involved with the training of new members and has had two spells as Record Librarian.
Her interests include playing badminton and drinking the odd pint or two with her friends.
JOIN US!
We welcome applications for membership of Radio Redhill from people who are prepared to make a regular commitment of their time to further the aims of hospital broadcasting, i.e to benefit the patients and staff of the East Surrey Hospital in Redhill.